Analysis and Resources
During the last 70 years, Crawford has handled all kinds of property and casualty claims, both large and small. In this section, we share our expertise and lessons learned from select severe storms and other major events.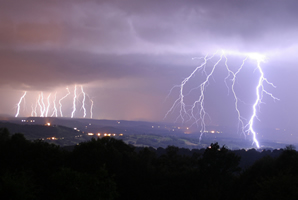 One of the best ways to be prepared for the next catastrophic storm is to study past storms and their impact. Gain valuable risk management insight by reviewing situation papers prepared by Crawford's Catastrophe experts.
Earthquakes happen suddenly and without warning. Is your business prepared to handle the ramifications of an earthquake? Reviewing expert analysis of past earthquakes and understanding how these events impacted both businesses and the insurance industry is a good way to begin addressing this question. If you need more assistance, please contact your local Crawford office.